Dynamic Flexibility – This is BMS.
At BMS we develop and manufacture packing and palletising plants as well as conveyor systems for the beverage, dairy and food industry. As system provider we plan and deliver individually designed systems for the dry area, sorting area and repacking area for our customers. Our company portfolio also includes the installation, commissioning and maintenance of the machines as well as a comprehensive service package.
Our key objective is to satisfy your requirements: we stand for dynamic concepts and systems that best meet your technical and economic demands and continually adapt to current market requirements - to give you the maximum benefit at all times.
---
Decades of experience – 25 years of BMS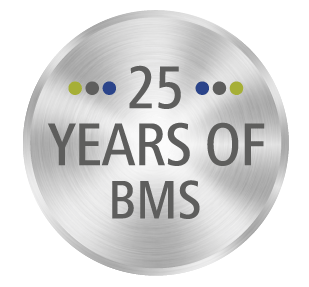 For a quarter of a century BMS has stood for individual solutions, top product quality "Made in Pfatter" and an all-encompassing service for packing, palletising and conveyor equipment for the beverage, dairy and food industry.
---